Two University of Auckland students have received awards from Amnesty International Aotearoa to support their human rights projects.
Katja Phutaraksa Neef, a masters student in development studies in the Faculty of Arts, won the judging panel over with her proposal to raise awareness about Banaban dislocation due to phosphate mining in the 1900s.
"For too long, this story has been a little-known blood stain on New Zealand's history," she says.
The project will collate Banaban stories and art in a virtual exhibition and interactive online platform. Katija has already met with Banaban young people, women, and elders to record stories, photographs, songs, and dances expressing from their perspective what it means to be Banaban.
"We were granted permission by the elders to share their stories on the condition that we share them with the world. Receiving the Gary Ware Legacy Award will turn this vision into a reality."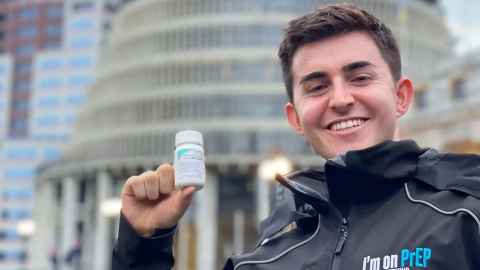 Josh McCormack, a final-year medical student, will be using the award funding to further develop a project which aims to improve health outcomes for LGBTQIA+ in rural-regional Aotearoa.
"Growing up LGBTQIA+ or takatāpui in regional-rural Aotearoa can be a significant challenge. Conversations about queerness can be highly stigmatised, particularly around queer health needs," he says.
"Receiving the Gary Ware Legacy Award means the world. To be celebrated by Amnesty International for work I didn't feel I could talk about growing up is a powerful signal that the tables are turning for queer people all over regional-rural Aotearoa."
The students will share the Gary Ware Legacy Award worth $4000. Gary Ware was a passionate human rights advocate, who served as a member of the Amnesty board.