A Citizens' Assembly, established to give a collective view on prioritising Wellington City Council services, has delivered its report to Council.
The 42 participants were asked to consider the question, 'We need to find a balance between what Wellington City Council could deliver, and what resource it has available, which is fair to everyone. How might we do this?'
Their report provides advice about revenue, capital expenditure, open spaces, housing, community funding and process, and has been presented to the Mayor and Councillors to help inform decision-making on the 2024-34 Long-term Plan.
"We were able to give Council a really good, in-depth view of how Wellingtonians are feeling," says Citizens' Assembly member Hinetiwai Emmerson-Marchant.
"It makes you feel like you're being listened to – and you're being heard."
Council says invitations were sent to 10,000 randomly selected Wellington addresses. Around 800 people responded, and the participants were selected by an independent research agency to represent Wellington's population in terms of age (16+), gender, ethnicity, education levels, and home ownership. 
Mayor, Tory Whanau says she was excited to read the advice from the Assembly, which would make a valuable contribution to future decision making.
"It really has the community at the forefront, which is exactly the way we need to be thinking."
Chair of the Long-term Plan, Finance and Performance Committee, Councillor Rebecca Matthews says it was a privilege to hear from the Assembly and receive their report.
"I was blown away by the diversity of the group, the energy in the room and the quality of their mahi."
"It's a rare opportunity to get informed, considered, collaborative advice from a group that is genuinely representative of Wellingtonians. Their work will help shape the draft Long-term Plan that will go out for wider community consultation next year."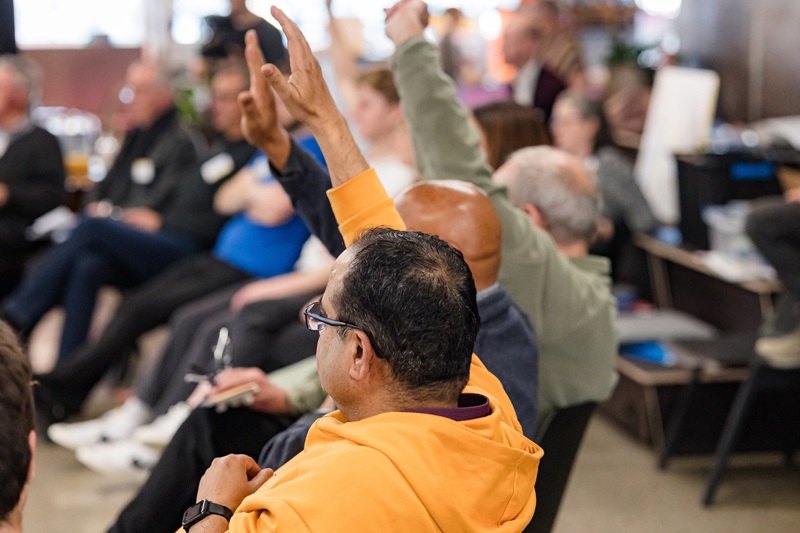 The Citizens' Assembly advised the Council that it needs to increase diversity of revenue streams – current and new – with the end goal of reducing the percentage of funding from rates; advocate to Central Government for changes to legislation to enable the Council to access alternative revenue streams; and consider investments and partnerships so as to best use resources to supplement rates revenue.  
It also advised the Council to review its capital expenditure programme by prioritising spend and spreading capital expenditure over a longer period based on availability of funds.
The Council has also been asked to advise that, within funding constraints, it prioritises maintenance of assets and associated costs.
The group is also seeking that Council re-evaluate the criteria for heritage buildings and spaces to prioritise sustainability, safety, and population growth as well as buildability and utility.    
Read the Full report.