The final piece of City Rail Link's Tunnel Boring Machine, Dame Whina Cooper, is now in place allowing the big underground factory to operate at full capacity on its transformational journey below Auckland.
Fitting a conveyor belt to the TBM to continually remove spoil excavated underground allows the project to shift tunnelling up a gear to a 24-hour-seven-day-a-week operation from working previously 24 hours five-days-a-week, Auckland Council said in a statement.
"As with any machine Dame Whina Cooper has had as careful and steady start. Being able to run 24/7 means we're now ramping up even more to get the very best from our TBM," says Project Director for CRL's Link Alliance, Francois Dudouit.
Tunnel spoil, conditioned by the TBM into a paste, is carried along the conveyor belt to a purpose-built 'muck shed' at the project's Mt Eden site to be loaded onto trucks and taken to various disposal sites around Auckland and north Waikato.
The conveyor belt already trails 209 metres behind the TBM. By the time tunnelling reaches Aotea Station in central Auckland at the end of the year, extensions fitted to the belt will push its length out to two kilometres.
A team of 12, below and above ground, operates the TBM on its 24/7 schedule. Three teams rotate shifts every 12 hours.
"Progress is good – we're all aware of CRL's importance and the big difference we are making to the city's future," Mr Dudouit says.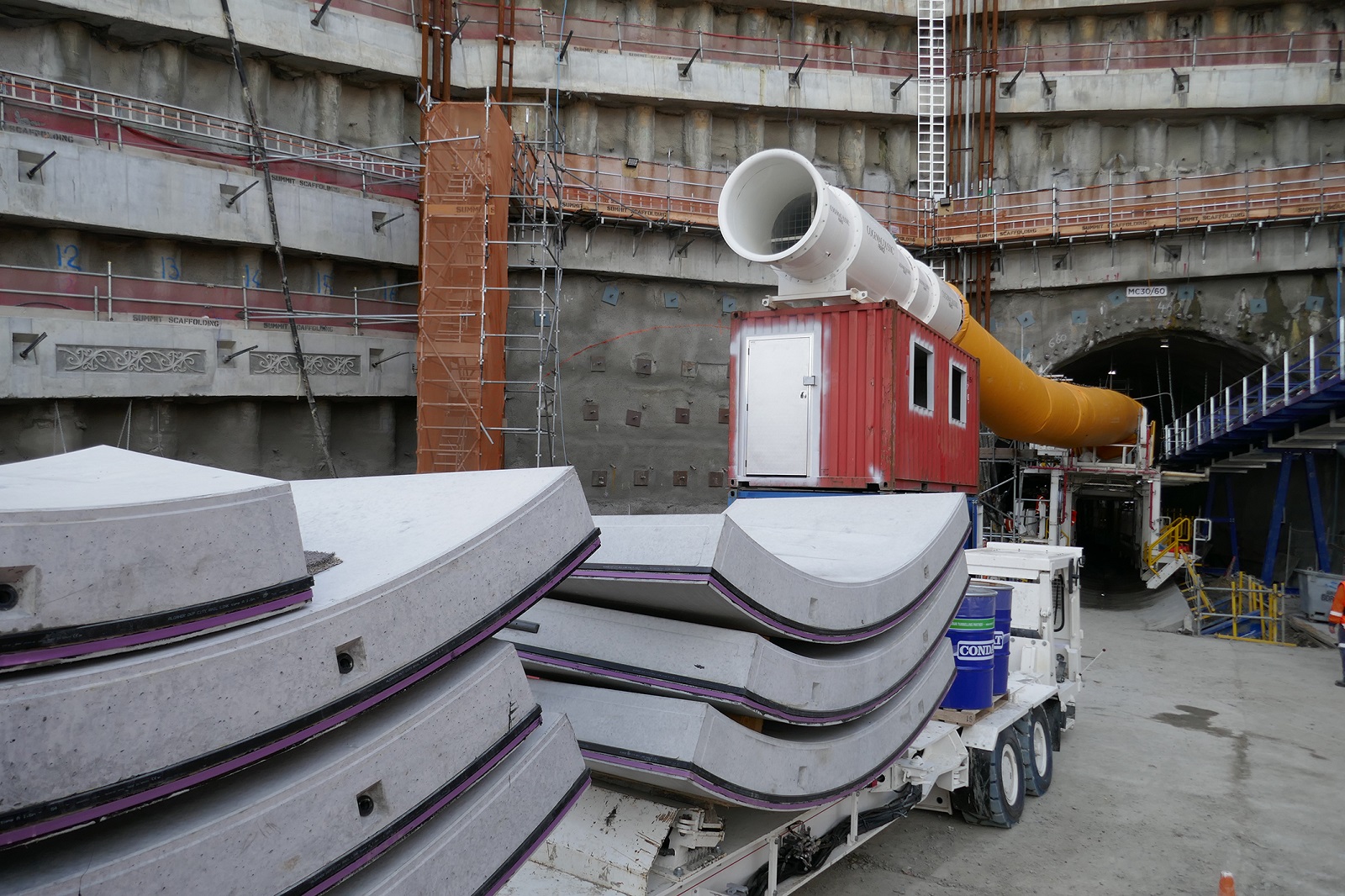 Already, 7000 tonnes of spoil have been excavated since tunnelling began at Mt Eden in May.
Removing spoil is one of the three main functions the TBM designed for Auckland's subterranean conditions has.
It has excavated just over 97 metres from the first of its two underground journeys, first to Karangahape Station and then on to Aotea. At the same time, the TBM has fitted into place the first 406 concrete segments for the tunnel walls. By the time CRL's twin tunnels have been excavated next year, over 14,000 concrete segments will have been installed.
When CRL is completed and fully operational, the 3.45 kilometre line linking Mt Eden and Britomart stations will carry up to 54,000 people an hour to and from central Auckland in morning and afternoon peaks.
People can follow Dame Whina Cooper's progress at digCRL.co.nz The website is updated fortnightly.