Auckland Council's six demographic advisory panels began a new three-year term this week.
During the recruitment period in February and March, close to 250 Aucklanders applied for membership on the following panels:
Disability Advisory Panel
Ethnic Communities Advisory Panel
Pacific Peoples Advisory Panel
Rainbow Communities Advisory Panel
Seniors Advisory Panel
Youth Advisory Panel
At the induction forum earlier this week, Auckland Mayor, Wayne Brown, acknowledged and welcomed new and returning panel members.
"As our region grows, we need to respond to the needs and aspirations of all Aucklanders," the Mayor said.
"Our advisory panel members were appointed to offer strategic advice based on their understanding of diverse communities, experience in relevant planning and policy, and lived experience. Their collective insights will help foster a more inclusive Auckland.
"As elected members, we need to understand how the decisions we make may affect our communities. By hearing from a diverse range of Aucklanders, and not just the loudest voices on Twitter, underrepresented groups have an opportunity to be heard and make a difference. And we have an opportunity to make better-informed decisions that can help fix Auckland in the next three years, and beyond," he said.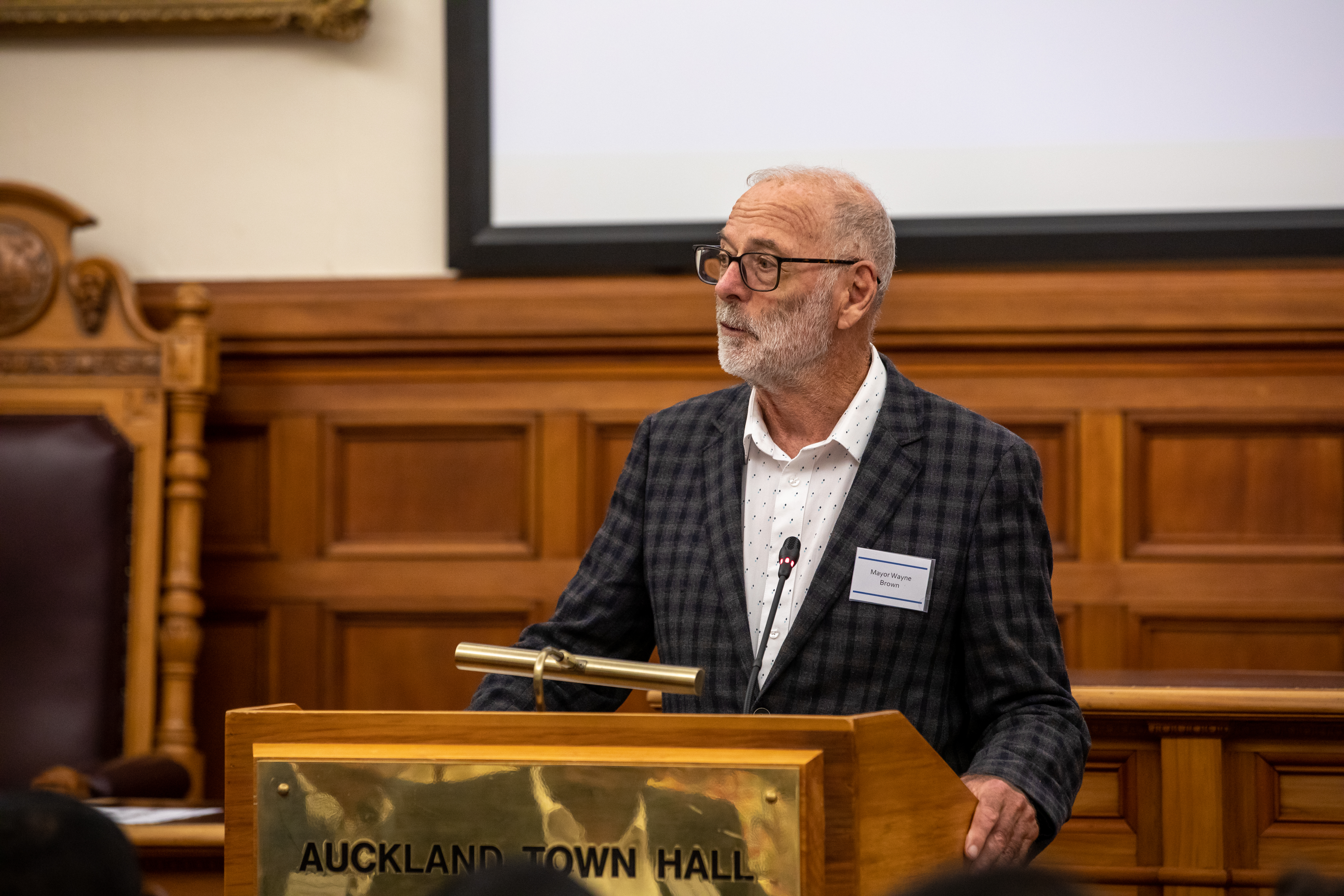 The Mayor acknowledged Councillor Julie Fairey for her hard work as chief liaison for all advisory panels. He also recognised Councillor Lotu Fuli (Pacific Peoples), Councillor Sharon Stewart (Disability), Councillor Shane Henderson (Youth), Councillor Kerrin Leoni (Ethnic Communities), Councillor Richard Hills (Rainbow Communities) and Councillor Julie Fairey (Seniors) for supporting their panels as liaison councillors.
Chief Liaison Councillor for the Advisory Panels Julie Fairey said it was important to build on the good work that has been done by previous panels.
"In the past, previous panels have provided high quality, strategic, and constructive advice to help council do better for Auckland's diverse communities. Panels have hosted community forums, advocated for policy change and provided advice on numerous strategies and plans to improve community outcomes," she said.
"I look forward to building on that momentum with our new and returning panel members as we work towards creating a more inclusive city for everyone."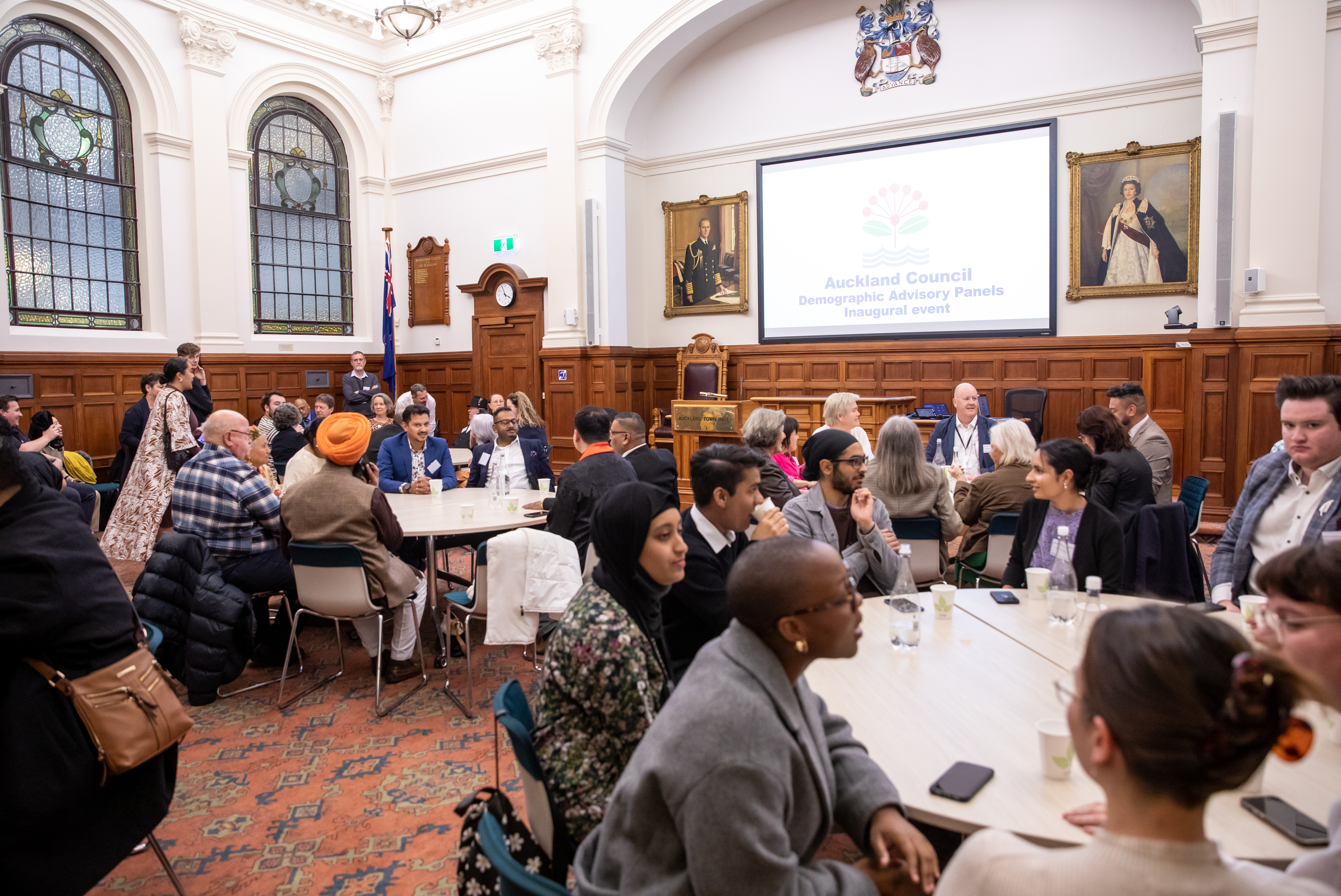 The induction forum was held to welcome and acknowledge Aucklanders who have put their hands up to contribute to our region through the panels.
Speaking about her decision to return this term, interim chair of the Pacific Peoples Advisory Panel, Litiana Karika, said she was excited to be on the panel again.
"Having served as a panel member over the last term, I found myself surrounded by passionate people who genuinely care about the diverse communities of Auckland."
"I see it as a privilege to serve our communities by providing feedback directly to the Mayor and Councillors on issues that have great impact on our everyday lives and the lives of those to come.
"I'm excited to work alongside other members and use our collective strengths, skills and lived experiences to influence. It's going to be a great term of meaningful mahi!" she said.
Barry de Geest, a new member on the Disability Advisory Panel, said he feels honoured to be selected as a panel member.
"I hope to be able to have a valuable input into council decisions. Our panel is diverse in its members, and we are keen to carry forward the work of the previous panel," he said.
For more information on the advisory panels and to view the profiles of panel members, please visit the Auckland Council website.