Takapuna is welcoming visitors and Christmas shoppers back to its freshly revitalised town centre following the completion of the Hurstmere Road project.
Auckland Council has transformed the boulevard into a more open, vibrant, greener and accessible retail destination with upgraded infrastructure that it says will future proof Takapuna for decades to come.
North Shore Councillor, Richard Hills said the completion of the upgrade was welcome news for residents, businesses and visitors after a tough 18 months from the impacts of COVID-19.
"We're excited to see the completion of this significant project and much needed investment in Takapuna, in time for a busy Christmas period and summer after such a tough and challenging time especially for retail and hospitality businesses," says Cr Hills.
"Before the upgrade, Hurstmere Road was falling apart, the road was collapsing, the water infrastructure was failing and the lighting and furniture was ageing, what we have now is a modern, greener, more welcoming and people-friendly environment with all new infrastructure, future proofed for the next generation."
The street is now greener with native plantings, including mature Puriri and Tī kōuka trees in 16 garden beds and eight stormwater rain gardens, which are actively collecting rainwater and filtering out street pollutants.
"The new stormwater treatment system now treats and cleans all water flowing from Hurstmere Road to Takapuna Beach, drastically reducing the pollution to our beach," says Cr Hills.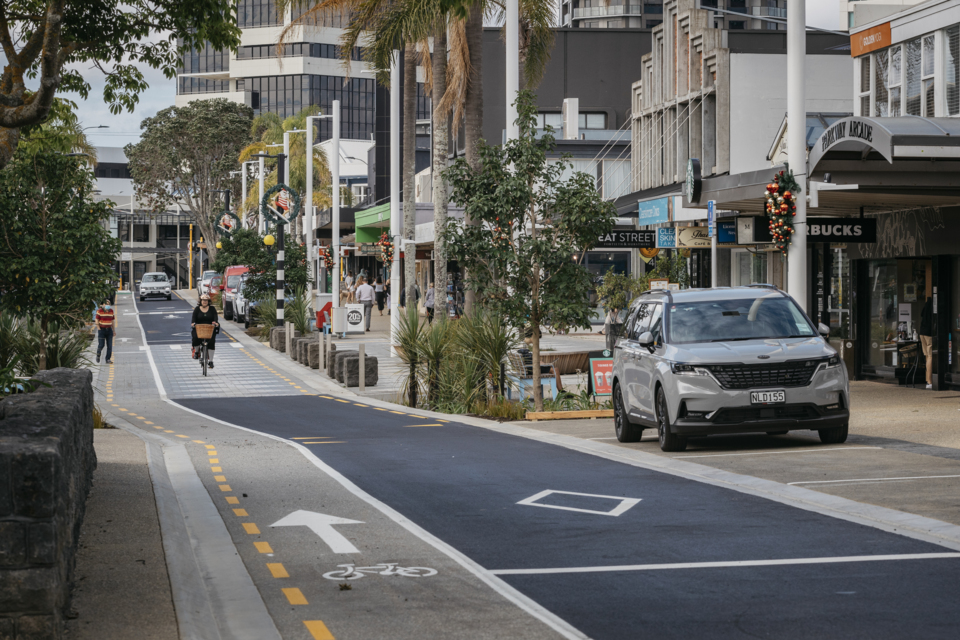 New streetscape features include a dedicated cycle lane, wider high-quality pavements, new timber seating and stonework walls, offering more space for pedestrians, outdoor dining and events; while new energy-efficient lighting has improved safety at night.
Ageing infrastructure has been replaced, including laying a new road to replace the old subsiding carriageway. New PVC pipes have replaced the old cast iron water main running along both sides of the road.
Hurstmere Road is now a one-way road for north-bound traffic between Lake Road and Anzac Street with a safer speed limit of 30km, reducing vehicle dominance and making it safer for pedestrians and cyclists. Twenty-four new carparks and two mobility parks are now available, as well as four loading zones.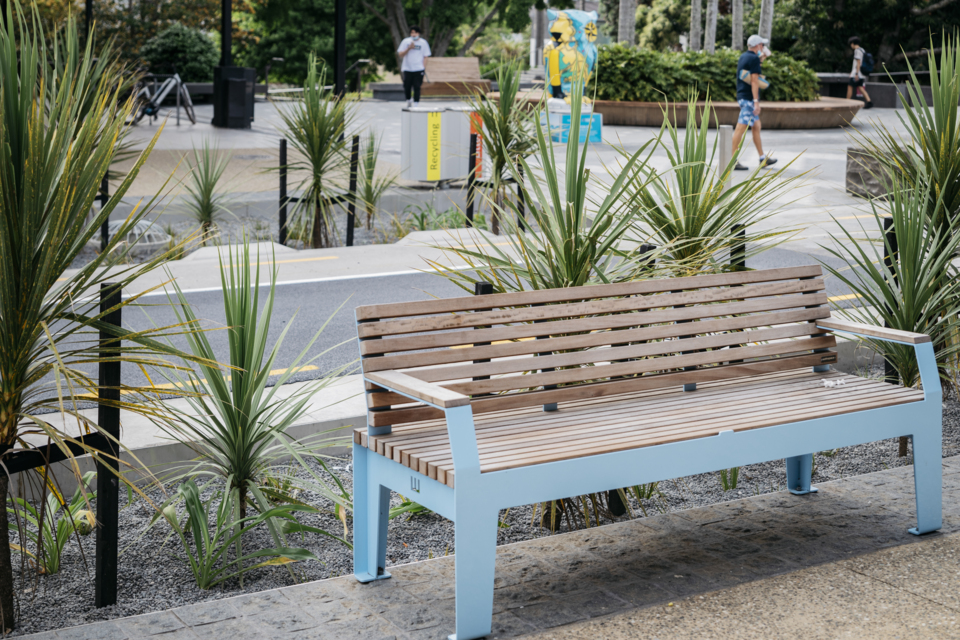 North Shore Councillor, Chris Darby said the new look Hurstmere Road had people and commerce at its heart.
"The big reveal of the refresh for Takapuna's high street dovetails nicely with our gradual re-emergence from Covid restrictions," said Cr Darby.
"Takapuna's 'best urban beach' label is now matched by the best high street shopping experience, with a greater focus on people, great spaces to enjoy outdoor dining and events and creating an always summer atmosphere.
"The new-look Hurstmere is another part of our investment plan to lift Takapuna – better connect the centre to the beach via Hurstmere Green and link back to Shore City and the bus station through the 'coming soon' Takapuna town square."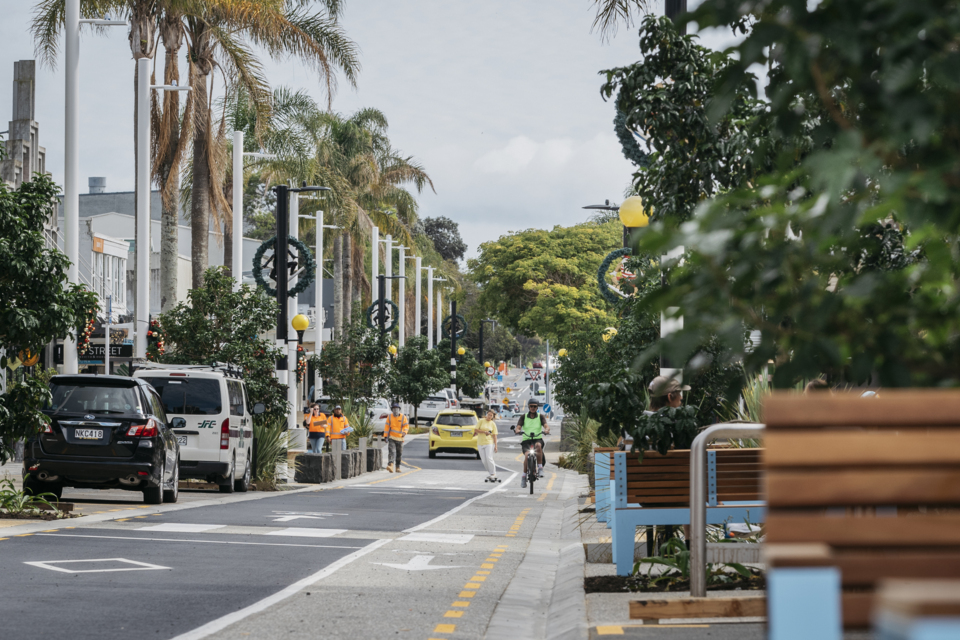 The Hurstmere Road upgrade is part of a wider programme of works, which includes the completed Toka Puia car park and a new town square due to begin construction early next year. Auckland Council is collaborating with Eke Panuku Development Auckland to create a safer and better-connected Takapuna town centre.
For more information, visit panuku.co.nz/takapuna