Construction of the last three stages of Auckland Council's Wai Horotiu Queen Street Project – from Shortland Street to Mayoral Drive – will begin on 10 January 2022.
Following public consultation, the main feature of the design continues to be substantially wider paths, giving people who are walking – and also slower bike and scooter riders – designated spaces to help ensure they co-exist safely. 
Mayor Phil Goff says the Queen Street upgrade is the next step in creating a world-class city centre for Auckland.
"COVID-19 has hit our downtown area hard, but we are continuing our project to build a people-friendly city centre that is vibrant, attractive and enjoyable to spend time in," he said.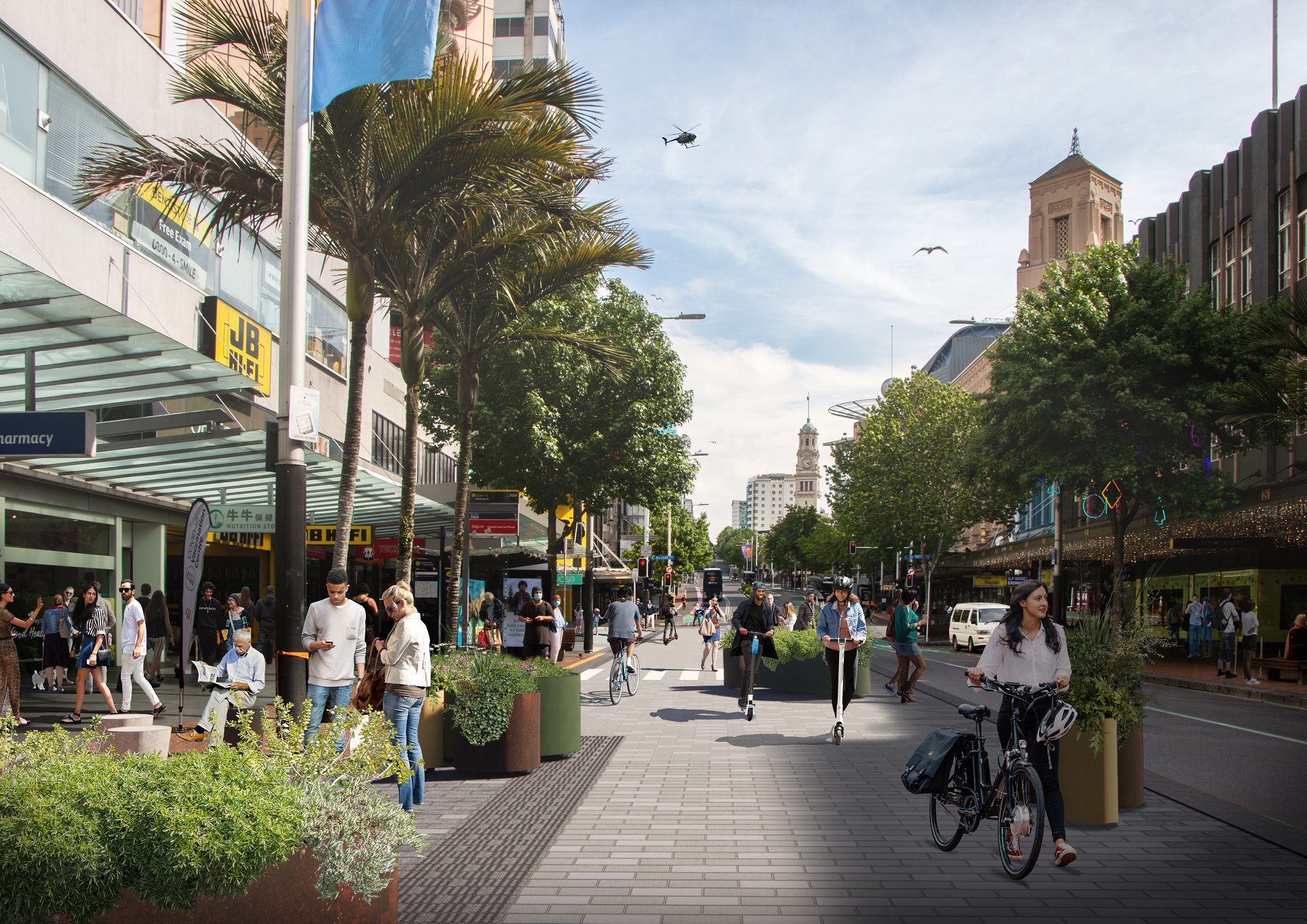 "Our upgrade of Auckland's premier street will extend the successful vision of our waterfront precinct – with its stunning public spaces such as Wynyard Quarter; Te Komititanga, the public square outside Britomart Station; and Te Wānanga, the new harbourfront space – throughout Auckland's downtown.
"It will help rejuvenate Queen Street, drive the recovery from COVID-19 and create a city centre that will draw people from Auckland, New Zealand and eventually around the world to visit, work, shop, live and enjoy."
By September 2022, Queen Street will have a distinctly green feel with native foliage filling planters beneath more mature trees, the Mayor said. Variation in the shape and materiality of planters will bring both consistency and textural variety to the streetscape, he said.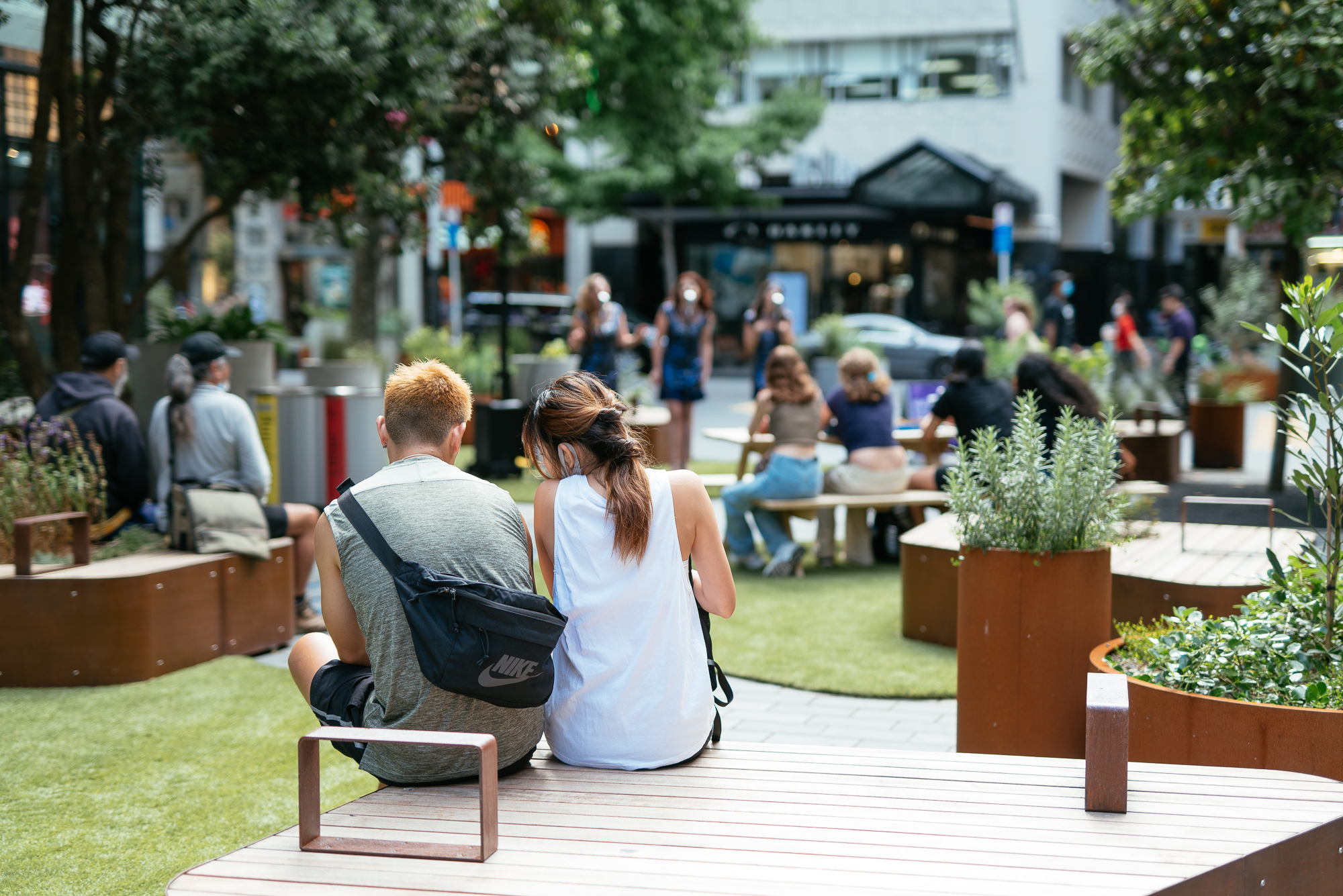 Chair of the Planning Committee, Councillor Chris Darby says: "We're rolling up our sleeves and getting on with the job of bringing new life to Queen Street.
"The golden mile is about to glow brighter with a design that humanises the street and draws people back to the city."
Eke Panuku, which is phasing in as the lead agency for the city centre, is pleased to see construction of this section of the project beginning.
"Construction of Wai Horotiu Queen Street Project is another step in delivering outcomes in the City Centre Masterplan," says Eke Panuku Chief Executive, David Rankin.
"This is the next part of realising the wider vision of a vibrant city centre as we turn to recovery following the impacts of COVID-19."
Auckland Council Director of Infrastructure and Environmental Services, Barry Potter, says: "Refinements to the design have been informed by the local Queen Street community and a detailed peer review. Auckland Council and Auckland Transport would like to thank all Aucklanders who participated in the consultation."
"We are pleased to have been able to give the Queen Street community a clear run-up to Christmas and New Year after a long lockdown, and to announce the final construction timeline for this project. Even though we are starting later, our team has found a way to deliver to the original September 2022 completion date," he said.