Christchurch City Council says a visiting group from sister-city, Seattle, will further strengthen relationship ties between the two cities that stretch back more than 40 years.
It has been 11 years since a group last visited from Seattle, a city of around 740,000 on the United States' West Coast. The 14-strong contingent arrived in Christchurch earlier this week and were formally welcomed by Mayor, Phil Mauger.
The last sister-city visit from Seattle was in 2012, not long after the Canterbury earthquakes. At that time the city of Seattle donated an ambulance to St John Ambulance to assist with the city's recovery.
"We remain grateful for the generosity shown by the city of Seattle at that time. It's also exciting to have the opportunity to show our guests the incredible changes that have occurred in Christchurch in the intervening years," Mayor Mauger says.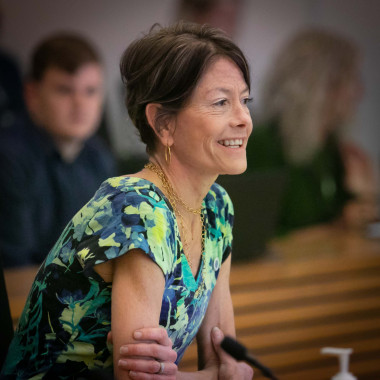 Seattle City Council member Sara Nelson spoke at the formal welcome this morning.
"Our visitors are meeting with various organisations this week and we're looking forward to setting the stage for the relationship over the next decade. We'll be looking at future exchanges between the two cities in the arts and other areas including the Christchurch Botanic Gardens and the Christchurch Symphony Orchestra."
The group includes members of the Seattle City Council and the Seattle-Christchurch Sister City Association. For the first time, a First Nations tribal representative is also visiting on behalf of a tribal group from the Seattle area.
Te Rūnanga o Ngāi Tahu will be hosting the representative from the Puyallup Tribe. Among other things, they will discuss the 1996 Ngāi Tahu Settlement.
City of Seattle Councillor, Sara Nelson has a special connection to Christchurch, having honeymooned here in 2002. She says the two cities share a lot in common.
"We both live on subduction zones and the city of Seattle benefitted greatly from the learnings following your earthquakes and how you've rebuilt your city and become more resilient from it. (That was 10 years after our earthquake in 2001.)
"Beyond the governmental context it really is the people that keep this relationship together. Relationships forged in these trips and maintained over the years in between are truly in the spirit of people to people," she said.