Kiwi enterprises fall behind many APAC counterparts in utilising the digital assets needed to solve current and future sustainability challenges, according to researchers from the University of Auckland's Centre of Digital Enterprise.
The Centre of Digital Enterprise 14-month study, led by Professor Ilan Oshri, Professor Julia Kotlarsky and Dr Laszlo Sajtos in partnership with Tata Consultancy Services, surveyed 195 company executives across 10 APAC countries to design the world-first Digital Sustainability Index, which assesses how advanced a company is in deploying digital resources to achieve sustainability goals.
None of the 11 New Zealand firms in the study was classified as a market leader, which Professor Oshri, Director of the University of Auckland Business School's Centre of Digital Enterprise, says puts the country at an international disadvantage.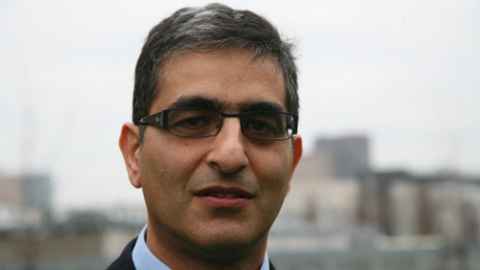 Professor Oshri says there is a clear need for the government to coordinate with professional associations, enterprises and education institutions to devise a strategy that harnesses digital assets to achieve societal and environmental sustainability objectives.
The study lead notes that the Digital Sustainability Index comes at a key time and highlights a clear need for many New Zealand businesses to embrace digital innovation.
"Never has the impact of technology on the community and sustainable innovation been more relevant and more necessary," he says.
"The Digital Sustainability Index can help key decision-makers in every company understand how technology can positively impact business outcomes and deliver longer-term value for all stakeholders."
Professor Oshri says more than 85% of the C-level executives surveyed agreed that digital sustainability can deliver a competitive advantage and that it's a central value of their companies. Most of the respondents (80%) also believed their corporate reputation in the market has improved because of digital sustainability initiatives implemented.
The professor's research team surveyed companies with an annual turnover from US$151 million to over US$10 billion across 12 sectors and 10 markets in the region (Australia, Indonesia, Japan, Malaysia, New Zealand, the Philippines, Singapore, South Korea, Thailand, and Vietnam).
The study offers an assessment of the enterprises' digital sustainability readiness and sorts them into four different classifications ranging from market leaders to experimenters.
Girish Ramachandran, President of Tata Consultancy Services, says the resulting report covers themes such as how digital sustainability can enable organisations to better understand corporate motivators and charting capacity and capability around digital technologies.
"The Digital Sustainability Index will help organisations across the Asia Pacific understand how they might create, use, and regulate digital transformation, innovation, and resources to create future-fit, connected businesses that can deliver value for society today and in the future," he said.