In many ways, Cyrus Dahl is your typical 13-year-old. He enjoys listening to Stan Walker, making music videos with his miniature green screen, and isn't always too fond of doing his homework.
But there is something that sets him apart. Cyrus has cerebral palsy – a physical disability that affects his movement, posture, and speech.
Earlier this year the Newlands College student set out to raise enough money for an inclusive swing for his local park, Tawhai Raunui Play Area in Woodridge in the northern suburbs of Wellington.
He wanted a specially designed supportive bucket swing, which he and other disabled children could enjoy.
Cyrus (of Waikato Tainui) and his mum, Kris, shared their plans with Wellington City Council, which supported the duo's venture and agreed to project manage the ordering and installation of the swing, should their fundraising efforts succeed.
It didn't take long for Cyrus to knock his goal of $23,000 – the full cost of equipment, shipping, safety surfacing, and installation – out of the park.
"Cyrus helped to set up a Givealittle page, he made posters and pamphlets, then he stared emailing people including media asking for support," Kris says.
"TVNZ came back and said we'd love to have Cyrus on the Breakfast show – I was at work while he was doing all these emails – he was supposed to be doing his homework."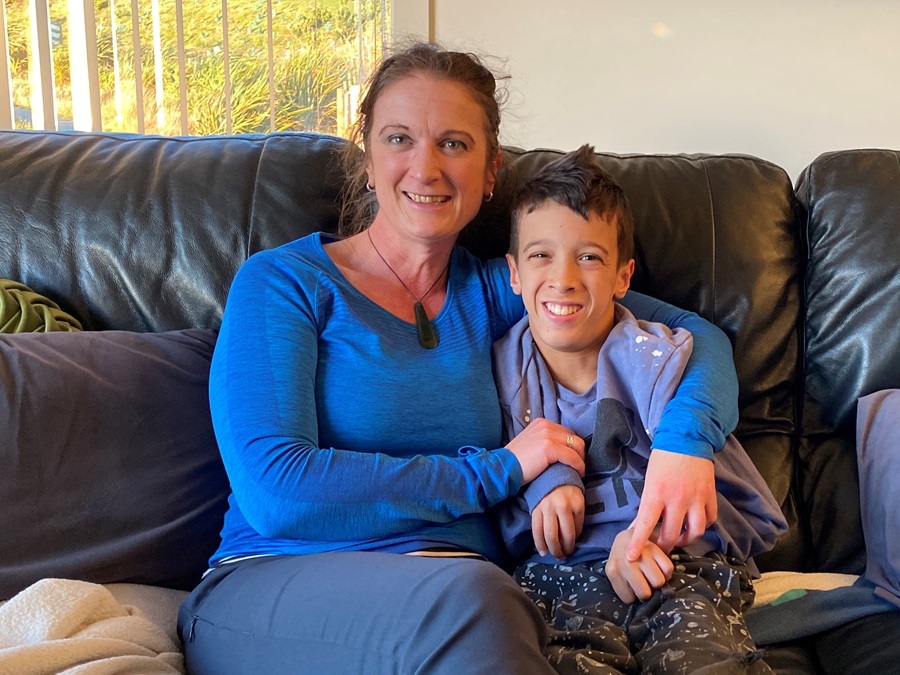 After their early morning TVNZ appearance, Cyrus raised a whopping $43,000 – enough for six inclusive swing seats, four of which will be installed at Island Bay's Shorland Park, Newlands' Pukehuia Park, and Cummings Park Ngaio at upcoming renewals.
The first two swings in Cyrus' neighbourhood were opened last week with a ribbon cutting that was attended by community members, local Member of Parliament Greg O'Connor and Councillor Jill Day, and Councillor Rebecca Matthews who holds the disability portfolio.
Also in attendance was Wellington City Council's Play Spaces Specialist Matthew Beres, who says Cyrus and Kris have a real "can-do attitude", and helping them achieve their goal has been a rewarding process.
"They have been a pleasure to work with and it has been a collaborative approach."
Matthew says the Council carries out a scheduled programme of playground upgrades across the city to ensure facilities are fun and meet current safety standards, with the budget based on the 10-Year Plan.
"We don't typically have a contingency to draw upon when we get community requests."
Matthew told the pair he was happy to support their quest for an inclusive swing, but said there wasn't the budget – so they set out to raise it themselves.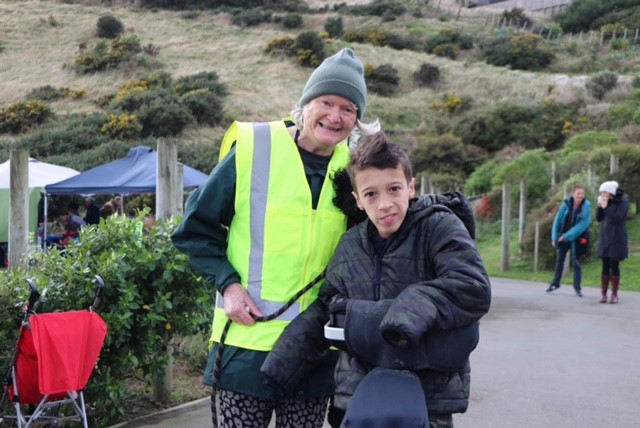 "Cyrus and Kris could've done their own thing, but they've taken a community approach with it and worked with the Council to make it a reality.
"We've taken this asset on board and we'll maintain it and renew it when the time comes," Matthew says.
In March, Cyrus was named Youth Philanthropist at the Wellingtonian of the Year Awards because of his efforts.
Kris says the recognition has been "pretty powerful" for Cyrus, who is enjoying the fact that more people are now talking to him directly, instead of through her.
"Because I can understand everything everyone is saying," Cyrus says, by pointing to letters of the alphabet which are then communicated by Kris.
He says he is proud of his achievements and is now on a mission to keep advocating for and advising on what makes an accessible city.
"You might find this amazing, but we are just fixing things that are broken," Cyrus says.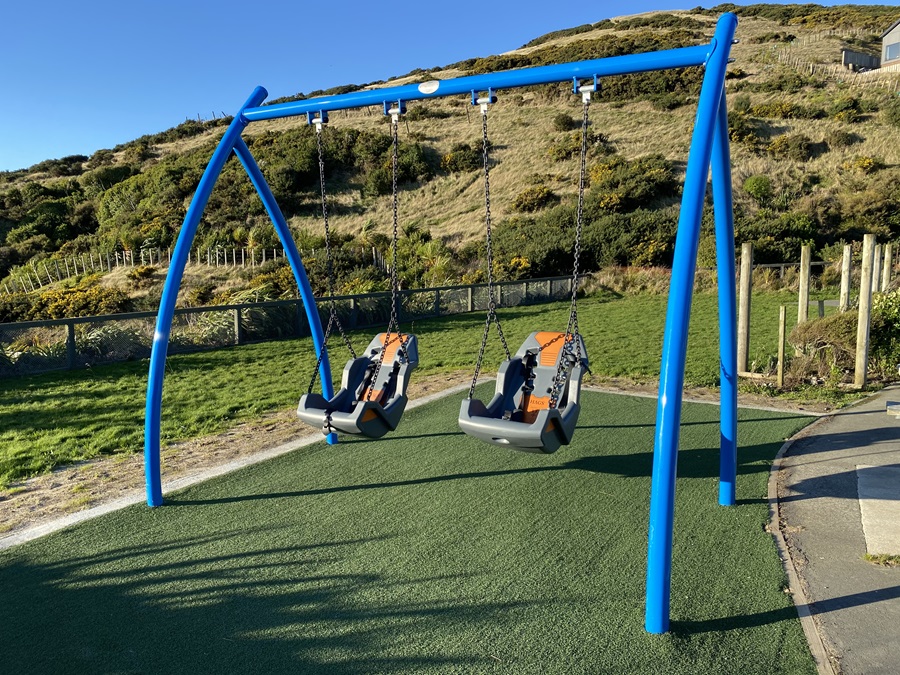 He explains there are many barriers around the city for people with disabilities – one example being accessible toilets that he can't use because the doors swing inwards and therefore leave no room for his power wheelchair.
It's just "common sense" stuff that needs to be considered, he says.
"We shouldn't have to fight for what's just a basic need," Cyrus adds.
Kris says her son experiences the world differently to most and can offer a unique perspective. She says accessibility needs to be considered during the design process, not retrofitted as an afterthought.
The pair wish to thank their supportive whānau, especially Nanny Sue, and the hundreds of people who donated to make the swings possible.
Matthew says Council will install a bronze plaque on a park bench at Tawhai Raunui Play Area this week, in recognition of Cyrus's efforts with his words: "Mā tātou te takaro – Play is for all".