Wellington and its innovative bike network has gained global recognition, $650,000 in prize money, and a place on the prestigious Bloomberg Initiative for Cycling Infrastructure (BICI).
BICI is a competitive grant programme supporting 10 cities around the world to build safe, connected, and sustainable city cycling infrastructure. The award-winning cities – whittled down from 270 to just 10 worldwide – were announced on Friday night.
The award recognises Wellington's plan to rapidly roll out a city-wide bike network, for its ambitiously innovative approach, and its important partnership with mana whenua.
Wellington Mayor, Tory Whanau said she was "super excited" that the city has received global recognition for its cycling infrastructure.
"This endorsement of our rapid rollout approach really puts the spotlight on the huge potential for better urban design and new ways of addressing urgent local and global climate issues," she said.
Mayor Whanau says Wellingtonians asked for action on transport, climate, and housing which saw the Council commit to accelerating and completing the city's bike network.
"While we are doing what the majority of people have asked for, it was important that we also incorporated a robust way for the public to provide feedback. We have done that and it will lead to further cycling network improvements.
"The $650,000 prize money will be used, in-part, to progress the concept of a nature-based, off-road bike network – an idea developed by community group Trails Wellington. Improved off-road cycle trails alongside Wellington's on-road bike network presents a massive opportunity for Wellington to become a world-class destination to experience and enjoy by bike."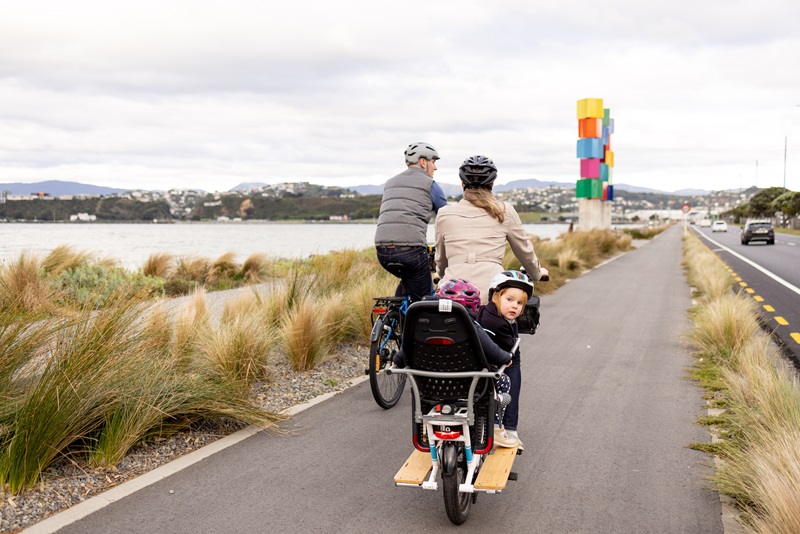 Founder of Xero, and Trails Wellington patron, Rod Drury, says: "Wellington attracts talented people from all over the world who love its compact geography, closeness to nature and sense of community. More than ever, we have to design infrastructure that attracts and retains the world's best.
"Trails Wellington is delighted to have moved a huge step closer to realising our vision of an off-road nature-based biking network for Wellington. Connecting the on-road bike network to nature-based bike trails will provide for families, commuters, and tourists. This will be really special, and I hope every Wellingtonian gets behind the massive opportunities provided by this cycle-led renaissance."
Wellington is one of 10 cities worldwide to receive a BICI grant to accelerate delivery of transformative cycling projects.