Personnel from HMNZS Matataua are training on one of HMNZS Manawanui's capabilities – the Saab Seaeye Cougar XT, the Dive Hydrographic vessel's remotely operated vehicle (ROV).
This capability, permanently housed within Manawanui and launched from its own side door in the hull, is a vehicle equipped with high-definition cameras, sonar, high precision acoustic positioning (HiPAP) beacons and a tooling skid with manipulator arms.
The ROV's underwater operations include surveying shipwrecks and the seabed, placing beacons as reference points for Manawanui's Dynamic Position (DP) and interacting with the crane to lift objects off the seabed.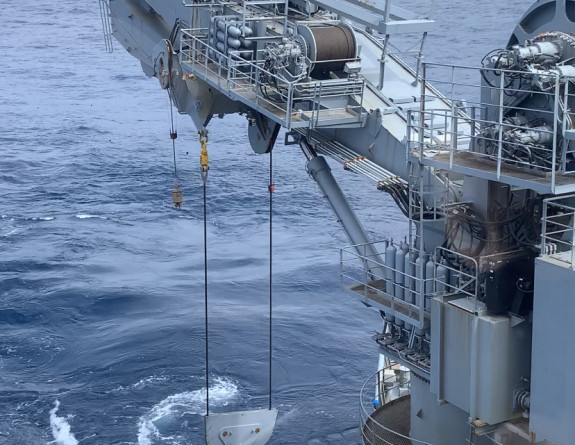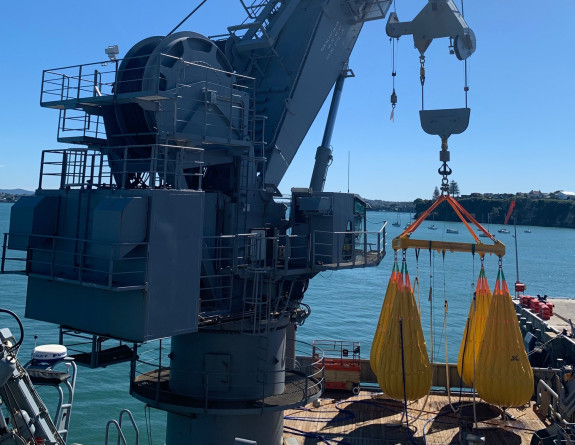 The footage and data captured by the ROV is analysed in real-time and recorded by a suite of computers and screens located in the mission processing room (MPR) aboard Manawanui.
Sailors are taught basic positioning awareness and how that relates to ROV operations, operator-level ROV maintenance, the operation of the launch and recovery system (LARS), navigating shipwrecks and risks involved, use of the tooling skid, and how to pilot/co-pilot an ROV as part of a team.
It means long hours sitting in the pilot seat, and fine motor skills are needed. Slowly bringing power to the vehicle's thrusters and waiting for the right response is key to smooth flying.
A highlight last month was the opportunity to 'fly' the ROV around the RMS Niagara, sunk by a German mine in 1940 and lying at a depth of 110 metres near Northland's Bream Head. She had eight tonnes of gold on board when she sunk, and five bars of gold are reputed to have never been recovered.
The Manawanui team was able to provide the Whangarei harbour master and Maritime New Zealand with an updated survey of the condition of the wreck, which may still hold a decent amount of heavy fuel oil.
A modern wreck – MV Rena – was used to work the skills of Military Hydrographic Group Team 1, embarked on board HMNZS Manawanui to train on the ship's Multi-beam Echo Sounder (MBES) and rapidCAST computer system. Rena, a container ship, grounded and broke apart on Astrolabe Reef near Tauranga in 2011.
MBES uses sound waves to scan and survey the seabed, producing a picture that can be used to identify objects on the seabed. It is also used to record the depths of the seabed and the data can then be processed to produce navigational charts.
RapidCAST is used in conjunction with the MBES by recording how the speed of sound and water temperature changes throughout the water column from the surface to the sea bed.
But there's at least one capability that is purely ship's company – Manawanui's 100-tonne offshore crane, with the ship growing a pool of operators trained to use it.